A new perspective of beauty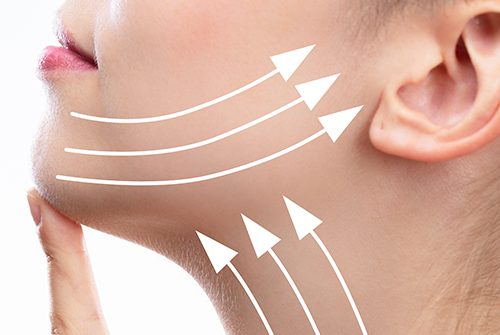 BOTOX®, Dysport®, and Xeomin®
How do neuromodulators work? What concerns can it treat?
Neuromodulators such as BOTOX®, Dysport®, and Xeomin®, work to correct or soften dynamic wrinkles, giving your face a more relaxed and refreshed appearance.
Neuromodulators are prescription medications that are administered by trained healthcare professionals, such as our Cenoté specialists. Neuromodulators work by temporarily hindering nerve impulses to muscles and thereby limiting their activity. By relaxing the underlying muscles, the overlying skin is given a smoother appearance.
Neuromodulators are the perfect solution to treat and prevent fine lines and wrinkles. They work well on horizontal forehead lines, the frown lines between the eyebrows, crow's feet and wrinkles around the nose known as bunny lines. Neuromodulators can also be used to correct gummy smiles, down-turned corners of the mouth as well as correcting chin dimpling, also referred to as peau d'orange. Our injector specialists will work with you to determine a strategy that will help you to achieve the authentic youthful look you desire to age gracefully while helping to prevent the development of new wrinkles. Most procedures take between 10-15 minutes, so you can quickly return to your important matters.
Revanesse Family of Fillers
Youthful skin retains its turgor, resilience, and pliability due to its high content of water. The key molecule involved in skin moisture is hyaluronic acid (HA) that has the unique capacity in retaining water.

Dermal Fillers help to restore the skin's hyaluronic acid content to give the skin a softer, fresher look. HA fillers expertly and strategically placed directly into sunken or wrinkled areas plump them up by replenishing the hyaluronic acid loss that has occurred over time either intrinsically or extrinsically.

Dermal fillers can add volume, contour as well as restore and enhance your facial features with no down time. A Cenoté specialist will review your individual needs and goals to develop a treatment plan that will ensure optimal results.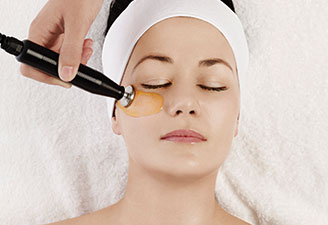 Cenoté Signature Advanced Environ Facial Treatments
Your skin is one of your most precious assets. As part of your routine for beautiful and healthy skin, the right facial treatment is also a great way to relax and unwind while boosting your skin's overall health.
An Environ Ionzyme DF Facial is unlike any other facial. This technologically advanced facial treatment utilizes the unique combination of Pulsed Iontophoresis (micro-currents) and Low-Frequency sonophoresis (sound waves) in one probe that improves the overall appearance and vitality of the skin.
This technology allows Environ's expertly designed professional range of key ingredients to safely permeate what the skin has lost to look healthier and beautifully radiant.
ENVIRON ESSENTIAL Facial Treatments
Essential YOUTH RESET – Ageing
Essential MOISTURE BOOST – Dehydration
Essential COMFORT CALM – Sensitivity
Essential RADIANCE REVEAL – Pigmentation
Essential VITAMIN TOUCH – No electro-sonic technology
Environ Cool Peel treatments
Environ's unique Cool Peel Technology is a non-invasive, intelligent skin peeling system developed to safely and effectively help refine, revive and brighten the skin.  
At Cenoté, Environ's safe and highly effective Cool Peel Technology is globally described as a new, modern facial peel that will not strip away vital layers of the fragile epidermis.  Instead, this peel uses a lower concentration of lactic acid over light, repetitive treatments.
Environ Focus-On Treatments
At Cenoté, our "FOCUS-ON" Environ treatments target a specific area with the powerful Electro-Sonic DF Technology and active serum combinations.
Focus-On FROWN LINES
Focus-On EYE
Focus-On TEXTURE
Focus-On EVEN TONE
Focus-On BODY PROFILE 
A great option when time is tight or excellent as an add-on to any of the Environ Essential Facial Treatments!
Environ Vita-C Micro Peel
The Environ Vita-C Micro Peel is a concentrated, vitamin C infused peel that is freshly mixed before application to ensure optimal freshness and efficacy.
Proven to deliver a healthy complexion with an even skin tone and texture to function at its best.  The C micro peel is an excellent choice for sun-damaged, pigmented and mature skin.
Please note that your skin should be prepared with topical Environ skincare as part of your overall skin health regimen for 2-3 weeks before commencing with cool peel treatments.
Enhanced Environ Medical Needling
Microneedling is an ideal choice for non-surgical and non-ablative treatment of various skin conditions.
With an Environ microneedling treatment, your medical aesthetic professional uses the InnoPen. This is a medical precision tool that uses a dual spring-loaded disposable needle cartridge to create controlled micro-injuries to the surface of the skin.
The gentle stimulation of fibroblasts, which are the "building blocks" of collagen proteins within the dermis, promotes a natural induction of collagen and elastin. There is no lengthy downtime.
Micro-channels resulting from the surgical needles piercing the skin layers will aid in infusing therapeutic serums when incorporating the DF machine using sonophoresis (sound waves) and Iontophoresis (micro-currents).
The result is a thicker epidermis with a softer, smooth appearance.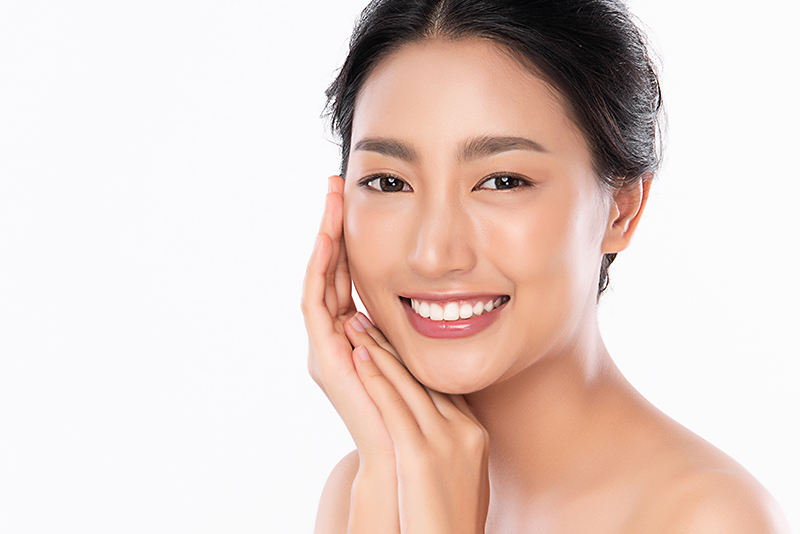 Eclipse Microneedling with Platelet-Rich- Plasma (PRP)
To accelerate the healing process, Micro-Needling is further enhanced by simultaneously introducing PRP into the treated area. PRP is often referred to as "liquid gold" and is the perfect solution to stimulate cell growth within the body.  PRP treatments promote local tissue growth and repair of damaged tissue.  Platelets and the liquid plasma portion of the blood contain many factors that are essential for cell recruitment, multiplication and specialization. 
PRP treatments are natural and non-toxic as we use the patient's own blood.  A small amount of the patient's blood is drawn and then the plasma is separated from the red cells using a bedside centrifuge.  PRP can be used while micro-needling to diminish the appearance of scars from injuries, acne, surgical procedure and stretch marks.  Micro-needling with PRP can be used safely on the face, neck, décolleté, arms, scalp, hands, and body.
PRP can also be used for thinning hair in both males and females.   Platelets contain healing growth factors that give instructions to your tissue to regenerate and multiply. With PRP for hair, your growth factors and stem cells work together to reverse the miniaturization of the hair follicle and jumpstarting dormant hair back into the growth stage.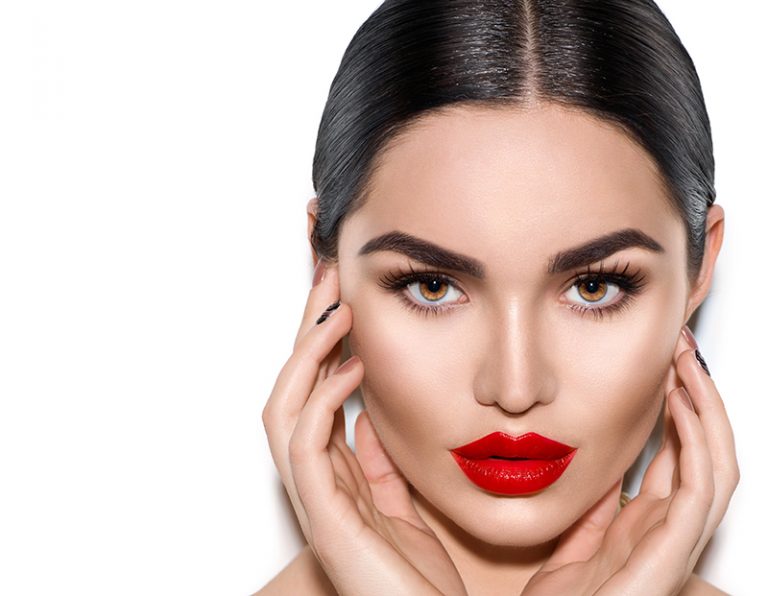 Eyebrow tinting gives the appearance of thicker, and more youthful-looking eyebrows. Semi-permanent vegetable dye is applied to eyebrows to enhance shape and definition to eyebrows.
Ideal for fair eyebrows or anyone looking for darker more defined eyebrows.
Eyelash tinting will intensify your natural lashes by darkening and adding definition to the eye. Ideal for blonde and light lashes.
A semi-permanent vegetable dye, specifically developed for the eyes is used.
Lash lift is a low maintenance lash curling service. Curling your natural lashes, providing lasting enhancements and definition without the upkeep of lash extensions or lash curlers.
Specially shaped silicone shields and cream solutions are used to provide an elegant curl. For added definition and colour, a lash tint can be added to the service.
Brow lamination gives brows a fuller, bolder shape.
Lamination realigns the brow hairs and gives "messy", sparse brows uniform volume and shape.
Special formula includes liquid keratin that created a protective film around the hair encouraging brow growth.